After completing high school, your next goal is to join your preferred university. It might be within your city but far away from home or in another state or country. If that's the case, you'll need to find a place to stay in or near the campus to make it to class on time. Thus, accommodation is a crucial aspect you must look into as you go to college. It can sometimes be challenging because of the numerous options and factors. Therefore, take your time to find a suitable place to stay until you complete your studies.
With that in mind, below are tips to assist you in finding suitable long-term accommodation: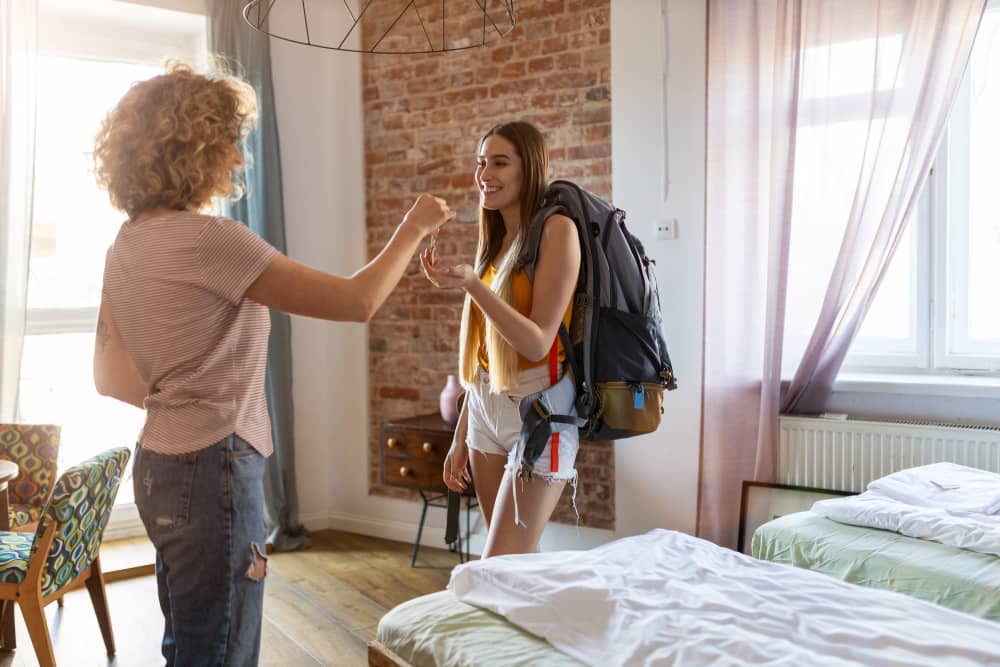 1. Choose The Housing Option You Prefer
There are various housing options for new students joining college. You can either live in:
Student halls: This type of housing can hold numerous students. They're typically flats with fully equipped bedrooms, communal kitchens, and bathrooms. The university may give them to students, or you can find them off campus. They're good because you'll stay close to your peers. However, there may be no privacy because you share space with many students. It can be cheaper than living privately, but the lack of privacy and peace may deter you from being effective with your studies.
Private student houses: If you're looking for long-term private accommodation, this is ideal since you have an entire unit to yourself. Depending on your financial capacity, you can rent small, medium, or large rooms. A disadvantage is that it's hard to look for private student houses near school premises, so you may have to commute long distances.
All housing options have their pros and cons. If you miss on-campus housing, you may need private housing off-campus. You must ensure the place you book is as comfortable as home and is close to school. You may want to check out https://www.myamericanave.com/freshman-housing/ for a deeper dive into typical private freshman housing.
2. Assess The Available Utilities And Amenities
Utilities are fundamental features that make an apartment livable. Examples include internet connection, water, cable, electricity, and gas. Ask if the utilities are included in your rent or if you'll pay them separately. If that's not at their discretion, the landlord should inform you so you can start making early preparations.
Amenities, on the other hand, are additional nonessential features that make life in your apartment more effortless and enjoyable. These include swimming pools, gyms, playing grounds, on-site laundry services, pet corners, ample parking space, outdoor grilling space for cookouts, and study rooms. As you'll be staying in the house for a long time, such features enhance the efficiency of living, so you may want to check if there are any of those mentioned amenities in your prospective accommodation.
Besides these building amenities, choosing an apartment near hospitals, grocery stores, and restaurants is important. Also, it's best if your house is close to bus and cab stations to make transportation more manageable.
3. Assess The Accommodation Location And Environment
Considering you're a student, you need accommodation near your campus. Thus, it should at least be a walking distance from your house. The place should be safe and quiet to let you have a peaceful time studying in your room. Below are some essential considerations when looking for accommodation:
The area should be secure enough, given you may leave early and get home late. Also, you may have to leave your belongings around during the school holidays. Check if there are Closed Circuit Television (CCTV) cameras on the premises to monitor activities round the clock and deter burglars.
The apartment shouldn't have pest infestation problems. It can be a recurring problem if it isn't handled carefully.
The accommodation should have enough parking space. If you have a car, you don't want to park it too far from your accommodation, because it could be an inconvenience.
If you're a pet lover, check if the landlord allows them. Also, confirm if the surrounding is safe for your pet to roam around.
4. Check The Size Of The Room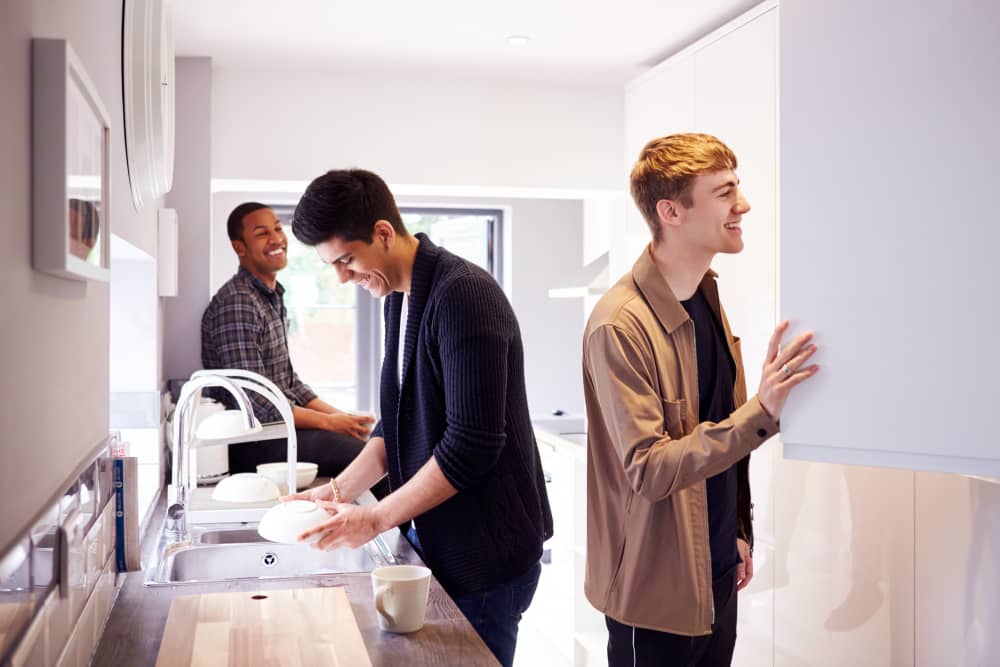 Select a room that's big enough to hold all your belongings. Consider the number and size of furniture you intend to install in the house, including beds, sofas, wardrobes, cupboards, and study desks. Also, consider the appliances you intend to purchase, such as washing machines, cookers, and desktop computers. All these should fit in the house and leave enough space.
If your space feels too squeezed or full of clutter, you'll always feel restricted. If you go for a smaller space, you may also be forced to move out if you accumulate more items over the years.
5. Read The Contract
Don't be in a hurry to sign the leasing contract so you can get a house quickly. There might be hidden clauses that favor the landlord. Therefore, read the fine print thoroughly. Ask the leasing agent to explain any rules you don't understand. Also, discuss all the costs and ensure you're comfortable with them. The contract should also have the following:
House rules
Lease dates
Your names and signatures
The rental charges and how to pay it
The description of how to handle utility bills
Sublet agreements
Contracts usually vary, and you can have an indefinite or fixed one. If it's fixed, you can't leave the house until the lease period has elapsed. But, with the indefinite or unlimited contract, there's no precise date you're supposed to move out, and you can leave at any time. The owner may also terminate your contract if they have legitimate reasons to do so.
Select a contract you feel is more favorable depending on how long you plan to lease your house. You may also need to find a guarantor like your parent to sign for your rent because the landlord requires the assurance that someone else can pay your rent whenever you can't. Then, after signing the contract, you should have a copy in your possession.
6. Consider The Price
Your budget should be the guiding factor towards finding your long-term accommodation. Considering you're planning to stay in this place for a long time, compare the costs so you can settle on the one you can afford to pay over the years. Ask for the exact rental amount, then negotiate with them to ask how much you'll have to pay. Don't choose an overly priced apartment if your finances don't allow it at the moment. Studying with financial strain may impact your performance. Carefully calculate your income potential plus what you receive from your parents and find a house you can afford.
On the same note, know how much the deposit is so you can pay the amount on time. You pay the holding deposit to have the property kept for you. If you withdraw from the tenancy, you may not get the money back. Then, there's the security deposit, the amount of money the landlord will hold when you live in their house. If you choose to exit and the property is in good condition as you found it, you redeem the security deposit. Otherwise, the landlord will use the cash to rectify the damages.
7. Check Out Accommodation Grants For Students
Various organizations offer grants to students looking to join the university and can't pay for the hostels. They can assist you in paying for your rent while you have an easier time focusing solely on your studies. You can apply for funds from these organizations to help you with your finances.
8. Understand Your Legal Rights
Most landlords can take advantage of you as a student, especially if they know you won't complain about any of their claims that may not be in your favor. Therefore, learn about your rights as a tenant and know what measures you should take should you experience any misunderstandings during your occupancy. For instance, you can sue the landlord if they raise the rent contrary to your contract agreement.
9. Watch Out For Rental Scams
Before you pay the landlord, check to confirm they're registered and the actual owners of the apartments you'd like to live in. Scammers work hard to steal from naive students beginning a new school year by masquerading as legitimate landlords or agencies. To find legitimate housing, search on the university's website for housing options, check out rental signs, meet real estate agents, or look for friends from home in the area.
Additionally, don't make any deposits online. Check the address to ensure the place exists, and meet the agent before you pay. If you have time, visit the shortlisted rental units and speak to the current tenants because they can give you information on the landlord you want to work with.
Conclusion
Finding long-term accommodation requires time for thorough research to find a place you can call home. So, don't jump on the first offer you get. Weigh all the pros and cons, then choose the right place, preferably close to your university.