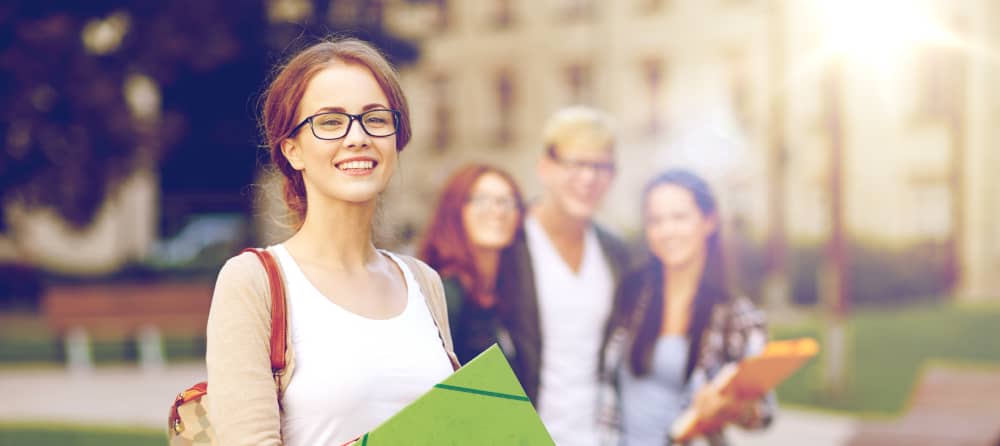 Having a fresh start in a new academic year is an exciting experience. You can meet new people, join clubs and activities, and even make lifelong friends. Aside from that, you'll also be able to enhance your knowledge to help you succeed.
However, starting a new school year can be overwhelming. For instance, you might not know where to go for help or who to ask for assistance. Also, if you're moving into a new neighborhood, you could feel nervous about being away from home and in a new environment. As a result, you might have trouble concentrating on your studies.
To make things easier for you, here are seven tips on making the most out of your next academic year to help you thrive.
1. Look For A Housing Option
One of the challenges many students face when they return to school is finding affordable housing options. While living on campus at your university, it's easy to find student housing options because they are usually on campus. However, if you are not living on campus, then it can be more challenging to find affordable student housing options. So, many students choose to live off campus instead of living on campus at their university because it gives them more freedom.
Thus, as you prepare for the new school year, you must consider looking for student housing options near your campus. Here are five things to consider to help you find the best place to live near campus:
Location
You want to be close enough to campus so that it's easy for you to get back and forth between home and class but not too close. It can be hard enough adjusting to new surroundings without being right on top of your neighbors 24/7. So, you look at maps of nearby neighborhoods to check availability. Alternatively, you may talk with people who had lived there before about what they liked and disliked about their living situations.
Costs
When looking at apartment options, ensure they fit your budget and schedule. Rental prices vary depending on the location and amenities offered by each complex or home. It may also be worth considering paying more upfront to save money in the long run — some landlords provide free rent for a few months to incentivize signing a more extended lease agreement.
Safety
This element is one of the biggest concerns when choosing a place to live, especially if you live alone or with a roommate. That said, look for neighborhoods that have a high police presence and keep an eye out for crime statistics when shopping around.
Commute Time
Your commute time will depend on the school you attend and where you live. If it's close enough to walk or bike to campus, then that's a viable option. But if it's not, you'll need to ensure that your commute time is reasonable. If it takes forty-five minutes to get to class, you need to consider this when looking for a place.
Amenities
The amenities may include things like laundry facilities, parking spaces and pools, spas, and fitness centers. These elements are all nice-to-haves but not must-haves for you to find the perfect place near campus. Just ensure you don't overlook them when looking at sites because they might become important later on.
2. Pack Your School Essentials
One thing to make your new school year exciting is by packing your school essentials in advance. In doing so, you won't have to prepare these supplies as you prepare for school. Moreover, this activity might boost your excitement about learning and meeting new peers again.
The following is a five-item list of all the items your need for school:
Backpack
A good bag is a must for anyone who regularly carries items like books and papers. If you can buy one, this school supply can help distribute weight evenly across your body while providing extra support for both shoulders and lower back.When purchasing a new backpack, look for one with wide padded shoulder and chest straps to keep the pack from moving around on your back. Also, ensure it has ample storage space and can accommodate books, folders, and binders without being too bulky or heavy.
Notebooks And Pens
These are the essential things everyone needs at school. The notebook is where you write down all your notes, assignments, and homework assignments. Pens are used to write down your work on paper with ink so that it can be read later by yourself.
Academic Books
These books are the ones that will teach you the information you need on a specific subject matter. So, you need to prepare them by adding your name to prevent them from getting lost or stolen by anyone.
Folder
You might want some folders to keep your papers organized. If something gets lost or damaged by accident, it won't be hard for someone else to find it again quickly since it will be appropriately managed in their folders instead of thrown into one big pile where everything gets mixed up.
Laptop
If you have any computer classes or are planning to take notes electronically, bring your laptop with you when school starts again. Having access to the Internet during the course is essential, as well as being able to use it as a reference tool during research papers or projects at home. Laptops come in all shapes and sizes, so choose one that fits your needs best.
3. Organize Your Desk
After purchasing and packing all your school essentials, it's time for you to redesign your desk. When you do so, you'll be able to organize your files, like relevant handouts and research papers, that are vital for your classes. Aside from that, you won't have to scan these documents in a pile of paper, which might increase your stress levels.
As you organize your desk, you must keep all your supplies within reach so you can access them easily. Next, arrange the different types of supplies that you need to complete work that teachers or professors assign. This way, when you're running low on a specific item, you can easily find and restock it without any stress.
4. Declutter Your Old Junk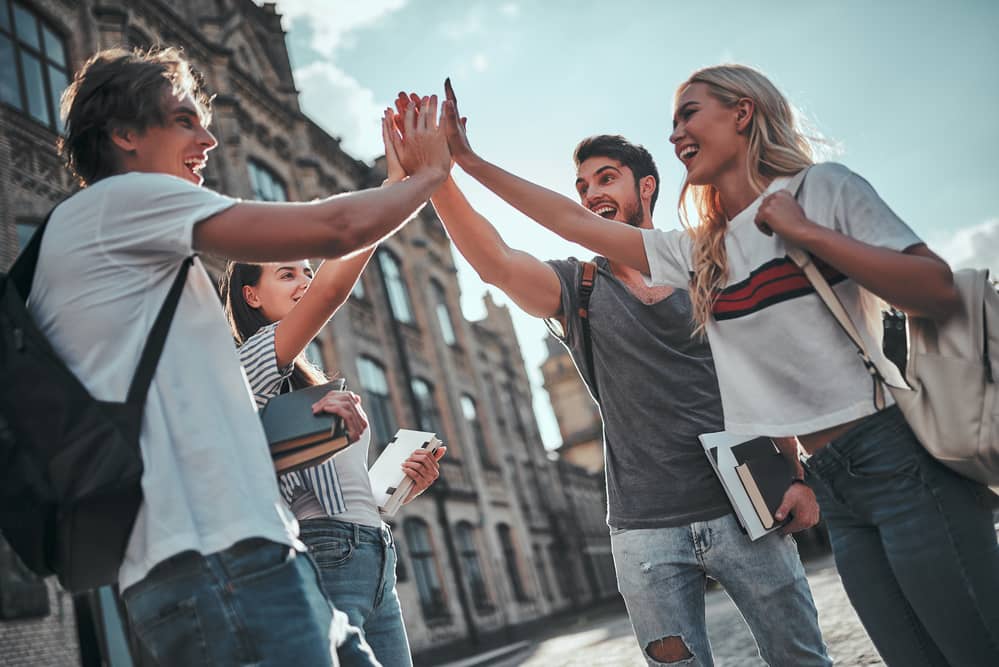 Decluttering is one of the best ways to prepare before starting a new school year. This process gives you more time for your priorities, like studying or hanging out with friends for academic reasons, rather than cleaning up your stuff. Aside from that, you'll have more space for your new school supplies and eliminate insects that might be hiding beneath them.
Here are five ways to declutter your old-school junk:
Toss Old Papers
You first should get rid of unnecessary papers cluttering your room. If there is something important, like an email with sensitive information, save it on a flash drive or in some other form of offline storage. However, you must shred paper into tiny pieces before throwing it away to prevent identity thieves from stealing sensitive information in the trash.
Sell Old Textbooks
If you're a college student or someone who just graduated from college but plans to pursue graduate studies, chances are you have a lot of textbooks lying around your house that you no longer need. Instead of letting them sit around collecting dust, consider selling them to free up space.Many websites on the internet allow students to sell their textbooks and earn extra money at the same time. You could even use these websites to sell additional college-related items like unused notebooks and binders. The best part is that it's free to list items on these sites, so you don't have to worry about additional costs.
Clean Out Your Locker
Take everything out of your locker and wipe it down. Then, put things back in an organized fashion, making them easy to find when you need them. For extra space, try using a hanging organizer or shoe rack to make more room.
Get Rid Of Extra Supplies
If you have extra pens and pencils that you don't need anymore, you may give them to your siblings or friends that could use them. Then, go through all your drawers and cabinets and throw away anything that's not important enough to keep around. If you are too sentimental about throwing things out, consider donating them to charity instead of throwing them away.
Empty Your Backpack
If you plan to use your old backpack this school year, you should also declutter it. So, take everything out and put it on a table so you can see everything you don't need anymore. If something is still essential and valuable, put it back in the bag. But if there's nothing left, toss it into the trash or recycle bin immediately.
5. Plan Your Schedule Ahead
It is a huge task to prepare yourself for the new school year. You must do your homework, study for the tests, and spend time with your family. Thus, you have to plan all these things so that there will be no panic attacks when the day comes. When you do so, you'll be able to minimize stress while giving yourself time for yourself.
Here's a three-item guide for planning your schedule so that you can prepare for the new school year:
Organize Your Calendar
The first step in planning your schedule is creating a calendar of all your important dates and deadlines. This strategy helps you stay on top of any significant revisions that might occur throughout the school year. Aside from that, you might be able to allocate some time for your friends and yourself to de-stress from academic responsibilities.
Plan Meals
Knowing what you'll eat throughout the week will help you save time, especially when you're rushing around trying to juggle multiple subjects. If you plan, you'll also have fewer last-minute trips to the grocery store or fast-food restaurants. As a result, you can return to your apartment to take a break or work on your assignments.
Plan Your Academic Schedule
Once you know what day of the week classes start, go ahead and make a rough plan of when you'll be doing homework during each class period. That way, when it comes time to sit down at home after school, you'll know what needs doing first. In addition, you'll learn how much time needs to be dedicated to each subject matter before moving on to something else.
6. Set Attainable Goals
As you begin a new academic year, setting attainable goals will help you stay on track with your studies. In doing so, you'll live a purposeful year so you can always have something to look forward to, which motivates you to perform your best. Additionally, you might be able to develop excellent study habits that will set you up for success once you start working.
To set attainable goals for the new school year, you must first list what you want to achieve and then rank them in order of importance. For instance, you may include goals like taking more challenging courses or getting better grades. If you're in high school, you may add getting into your dream university or becoming more involved in extracurricular activities.
After coming up with this list of goals, you must break down important goals into smaller ones to make them seem more manageable. For instance, if your goal is to get better grades in your classes, it's too broad and vague. Instead, break it down into smaller steps, such as reading all the assigned chapters before class or studying for an hour each night after dinner. This way, you might be able to ease the stress of going after that goal so you won't feel overwhelmed.
7. Ensure Your Devices Are Ready
As you prepare for the new school year, you must ensure that all your devices are ready. These technologies may include your laptop, mobile phone, and tablet. This strategy will streamline your academic tasks while keeping your devices safe from hackers that might steal your information.
When preparing your devices, you must ensure they have enough storage space for all the apps you need. For instance, you can purchase a secure digital (SD) card. You can also use cloud storage, so you don't have to worry about running out of space while on campus. In addition, you should also install educational apps that you might need to share documents for your classes.
Key Takeaway
When entering a new academic year, you must be ready to ensure that you can ace all your subjects. Therefore, you must consider following these seven strategies to prevent you from making last-minute runs that consume your time.