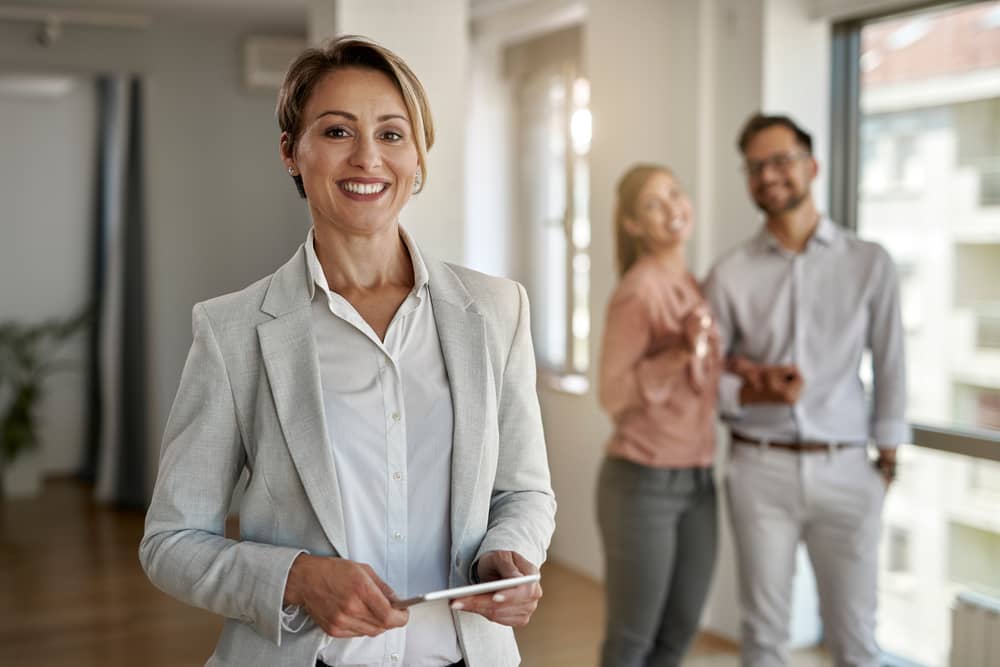 A marketing degree can open a lot of career opportunities. For instance, you can explore the field of business and contribute ideas and campaigns to boost a company's visibility in the market. Or perhaps, you can also consider a career in public relations, copyrighting, or advertisements. The options are endless.
But aside from careers directly related to marketing, you can also leverage your marketing degree and tap into the real estate industry. For instance, with your background in business communication and sales, you can explore and learn the ropes of selling properties to investors and property owners. In addition, with your marketing knowledge and experience, you can develop promotional campaigns that can help you attract more property investors.
Suppose you're a marketing degree holder and looking to explore a career in the real estate industry. This article outlines a guide on how you can do so.
1. Research Career Options
There are various career opportunities in the real estate field that you may consider. As mentioned, with your marketing background, there are roles you can learn to perform easily. To give you an idea, here are some of the real estate career options you can consider:
Real Estate Agent
As an agent, your primary responsibility is to connect buyers and sellers so they can complete real estate transactions such as buying or selling homes or commercial properties.To be a successful real estate agent, you need strong customer service skills, solid sales experience, and knowledge about your area's current real estate market conditions. In addition, you'll need to pass the license exam and have a state-issued real estate agent license.
Property Manager
The role of property managers, property administrators, or real estate managers is to manage the properties, which includes the task of renting out units and collecting rent payments. They also perform administrative tasks like filling vacancies and preparing leases through property listings like tetonvalleyrealty.com.This position requires basic accounting skills, experience with desktop productivity programs, and technology expertise. Strong verbal and written communication is also a must to pursue this career. Moreover, this job also requires someone with an eye for detail and an ability to communicate clearly with people from all walks of life.But besides business knowledge and the qualifications mentioned above, most states also require property managers to obtain a license.
Realty Estate Appraiser
A real estate appraiser's job is to determine a property's value based on market analysis, comparable sales, and other factors. They also provide expert opinions about whether or not a property is suitable for development or if it's in a flood zone.Aside from communication skills, this role will also require knowledge of the industry and good market research.
Property Consultant
As a property consultant, your role will essentially be offering advice to possible clients regarding their real estate investment plans. You're expected to work closely with homeowners or investors looking to acquire a property. This means that strong communication skills and customer service are both a must. In addition, the scope of this role also includes sales and market research and analysis.
2. Take Courses In Real Estate Management
While a marketing degree can give you certain advantages when exploring the real estate industry, you'll be required to take courses focused on real estate components. For one, most states require you to take a pre-licensing course from an accredited real estate licensing school before taking the real estate licensing exam. However, the course requirements typically vary from one state to another. So, it'd be best to research your state's requirements.
In addition, getting formal training and education allows you to expand your knowledge about the trade and learn the ropes of handling real estate properties. For instance, you can take additional courses focusing on business-related and finance topics. This can be helpful if you're looking into pursuing a career as a property manager.
On the other hand, if you want to know more about the technical side of real estate properties, you can take up courses that focus on design and construction. This way, you can be more familiar with the property's features. For instance, if you're planning to be a property consultant or realtor, you can talk to your clients about the architectural style and building materials of the residential or commercial property you're marketing.
Ultimately, this can give you an edge as a real estate professional since you'll have an in-depth understanding of the industry, which will allow you to market properties more successfully.
3. Get Your License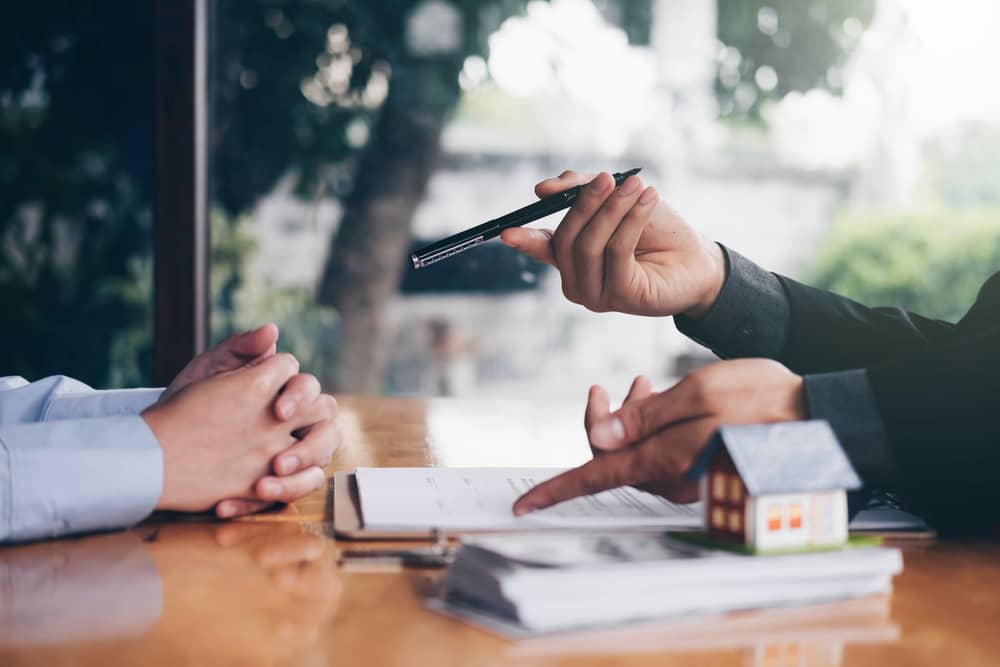 As mentioned earlier, you'll need to take an exam to earn your license and practice legally as a real estate professional. For instance, if you're planning to become a real estate agent, the general steps to earn a license include enrolling in a pre-license course before taking the licensing exam, activating your license, and joining a brokerage.
However, much like the pre-licensing course requirements, the licensing applications are also different in every state. But as a general reference, most states require the following:
Minimum age of 18 years old
High school diploma or GED
Background check
Permanent residency in the state where you're applying for a license
Another thing to note about real estate licenses is that some states have reciprocity licensing agreements. This means that other states will honor licenses issued in one location.
In addition, after getting your license, most states will require you to work under the umbrella of a real estate broker or brokerage. They'll be overseeing your real estate transactions and ensure you're compliant with industry standards.
4. Work On Your Skills
Aside from getting formal education and earning your license, working on your other skills can also be a good preparation when pursuing a real estate career. After all, you can use your creativity and market knowledge to promote your properties and boost sales.
With that, here are essential skills you can work on to ensure success in your real estate career:
Networking: This skill is vital for aspiring real estate agents since it can help them build a solid client base. This is essential, especially considering how competitive the industry can be. In addition, networking can help you develop good relationships with other people, leading to more referrals.
Communication: It'd be worth noting that in this type of career, communication is critical. If you can't communicate well, you won't be able to convey your message clearly or effectively to your clients. Also, you'll need to converse professionally and understand what your clients want when they talk to you.
Negotiation: Negotiating is another skill that's crucial in the real estate industry. Without negotiation skills, it can be a challenge to make connections and close deals successfully. Also, when negotiating, it's essential that you communicate with your clients confidently without appearing aggressive or desperate for commissions or profits.
Sales: Being a good salesperson can also come in handy in this industry. This is especially since part of your role as a real estate agent includes pitching and presenting property options to clients. And in this field, one of the best ways to sell a property is by being knowledgeable about what you're selling. Moreover, a great agent will also spend time understanding what their clients want.
Analytical Skills: The ability to analyze data and make decisions based on it is another crucial skill you'll need to flourish in the real estate world. Your job as a real estate agent involves analyzing properties and figuring out which would be most profitable for both buyers and sellers. You'll also need to analyze the current housing market, including trends and forecasts. That way, you can offer valuable insights and help your clients make informed decisions about their real estate property investments.
Time Management: Pursuing a real estate career will require you to work with a lot of people in the industry. This includes other agents, property owners, investors, and professionals on the developer side, like designers and contractors. You'll also be expected to multitask to ensure operations go smoothly. For instance, on top of talking regularly to clients, you'll also have to research the property you're selling and process paperwork. And as such, managing your time efficiently is essential to ensure you attend to all your responsibilities efficiently and have time to communicate with other individuals in the field.
Presentation: Real estate agents must also know how to give presentations to their clients. This skill includes explaining essential aspects of buying or selling properties, such as current prices, financing options, and other legal aspects of transactions. You'll also be expected to explain the features or highlights of the property you're offering. Knowing how to present such things can significantly help increase your chances of making a sale.
Customer Service: Real estate agents constantly communicate with clients. Therefore, they must have excellent interpersonal skills to help them with their needs and concerns and customer service skills to keep their clients happy and satisfied with their services. This means that you should be able to listen carefully, understand what they want, and respond accordingly. And if your clients see that you genuinely care about their needs and wants, they will likely trust your judgment as they invest in properties.
5. Read Books And Learning Resources About Real Estate
One of the most important things you can do as you prepare to become a real estate agent is to immerse yourself more in the industry and get some reading done. Doing so will allow you to gain a more in-depth understanding and knowledge about the field that can help you deal with clients more effectively.
Moreover, being in this field requires continuous learning. Aside from being confident and having good communication skills, it's equally important to be well-informed about the latest trends and changes in the real estate industry and the local area where the properties you're selling are located. That said, being diligent in reading resources can be helpful.
For example, you can familiarize yourself with the latest trend in residential and commercial properties. You can also explore the neighborhood and get to know the establishments and commercial districts nearby. This way, should a client asks you about them, you can give them valuable information that can help their decision-making process. In addition, you can check out books or articles about business management and finance to help you prepare for discussing and negotiating deals. Studying the various real estate laws is also beneficial in this career.
All these can go a long way in building your authority and credibility in this field. More importantly, it'd be good to note, too, that clients are likely to trust you and consider doing business with you if they know you're well-versed in the industry and not just after sales.
6. Join Local Real Estate Organizations
The real estate industry can be competitive and cutthroat, especially if you're new to the field and haven't established your reputation yet. Building connections and your client base are also among the challenges you may face along the way. As such, one of the best ways to boost your chances of success in your real estate career is by joining local estate organizations and teams.
For one, this can be a great way to make connections in the industry with fellow agents and build your credibility. It can also be strategic since you get to learn from colleagues and other experts in the field.
When joining local real estate organizations, the following are some considerations to keep in mind:
The Cost Of Membership: Some organizations charge a flat fee or annual dues to join, while others will charge a percentage of your commission income. If there's not much money in your budget for this expense, look for an organization that sets a smaller amount or offers a lower rate for members just starting.
The Type Of Membership Offered: Organizations offer different membership levels so that agents can choose what group meets their needs and budget. For example, some provide basic membership at no cost. In contrast, others charge more for higher service levels, such as access to continuing education classes or networking events with other agents.
The Benefits Offered: Each organization will vary widely by region and size. Smaller organizations may only offer networking opportunities, while larger ones may offer continuing education courses or other services like insurance or retirement planning advice.
Wrapping It Up
A real estate career as a marketing professional can be a worthwhile and fulfilling venture to consider. For one, you can use your communication and marketing skills and expertise to promote and sell properties.
However, much like any career, thorough preparation is needed to ensure success. That said, this article has outlined some tips to help you pursue a career in the real estate industry.