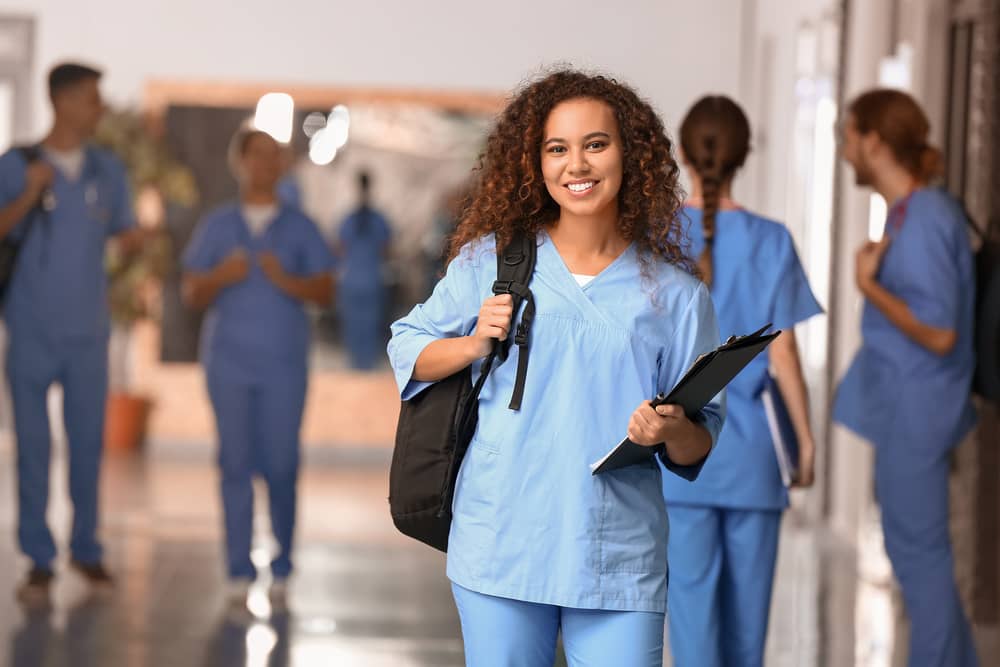 Getting into medical school is an extreme pleasure for every student. However, it's not always a smooth sail. Many students apply for med school but don't qualify. Moreover, applying to medical school requires patience and humility. To survive the long study hours, research, and working shifts, you must be ready to put your best foot forward. And once you've succeeded in the application, you can survive the rest of the stages. Fortunately, this article shares tips on what to do and what not to do when getting into medical school. Read on.
Do's Of Getting Into Medical School
Your success in getting to medical school depends on some factors. To excel in your quest, do the following:
1. Ensure You Meet The Requirements
Programs under the medical school, such as the ones at Medical Aid, have several requirements that you must meet to get admitted. It's in your best interest to find out what you must fulfill for a specific school. It helps increase your chances of getting a slot for admission. Thus, the first order of business should be to identify the requirements. Some of them include the following:
You must have attained some grades
You must have passed your Medical College Assessment Tests (MCAT)
You should have some volunteer experience in the medical fields
Good grades in biology, chemistry, and physics
Since the requirements vary across the board, it'd help to check the school website for more information. You can also contact the school by making a call or sending them an email. It enables you to avoid applying to schools that you don't apply for. Remember, you apply in the hope that you'll be accepted. Thus, you spend most of your time worrying about if they'll take you in. You can avoid this by getting the requirements right.
2. Apply For Other Programs
Knowing the difference between other programs puts you in a better position to qualify for admission. You can score on this point by applying for other programs related to your major. For instance, some schools require you to have sat your MCAT and passed. Others can admit you with your undergraduate degree. As such, applying for other programs is essential. Students with such diversification have better chances of being accepted into medical schools.
Several students have trouble with MCAT. Since it's not mandatory to have your MCAT, you can bypass them and go for another program such as a Bachelor of Arts, Bachelor of Science, or Medical Degree. You can hop right into the program immediately after high school. If you intend to pursue medicine, it's essential to pursue these programs; they help boost your qualifications.
3. Join Societies And Clubs
Any relevant skills set you apart from other candidates. Several bodies and clubs are in a working relationship with medical bodies. Joining such clubs helps boost your chances of getting admitted to a medical school. The admission committee will notice your interest in the profession, and they can consider you over other candidates. Remember, grades aren't everything. The skills count as well. As a member of such clubs, you have exposure to what becoming a doctor sounds like. Therefore, take note of the extracurriculars as that matter as well.
4. Find A Mentor
Experience is the best teacher. Thus, it's important to have someone already in the field help you. Successful medical students have a mentor to look up to. So should you. Find someone that inspires you in your medical career. Since they have profound experience in the field, they might offer insights and relevant input into your medical journey. And you can also consult on several matters. As such, finding a mentor in your field is helpful if you want to study medicine.
5. Understand Your Study Style
Studying hard doesn't cut it in medicine. It would be best if you study smart. Medical courses are lengthy and require research and several hours of study; there's no shortcut. By studying, you'll acquire relevant skills and knowledge. You'll need to organize your study period for effective and productive sessions.
Depending on the school's teaching style, you'll be required to make reports and go to practice. Thus, it's essential to understand your study style and create a study habit to make the most of your learning time. For instance, you can use study groups instead of studying alone. Study groups help you benefit from shared ideas. On the other hand, if you can concentrate better when studying alone, you can shift to this study style for new troubling topics.
Don'ts Of Getting Into Medical School
Now that you know the dos, you must also be aware of the don'ts. They include the following:
1. Choose A Major That You Aren't Qualified For
Medical studies are already challenging. You'll not help your case if you go for a major that you'll struggle to understand. You can use your grades to select a major. If you scored better in chemistry, you could pursue a medical scientist career. A student that passed their physics studies can try on medical engineering majors. You have a better chance of excelling in your major following your grades. Otherwise, the journey will be bumpy, and you may have to sit for retakes.
2. Underrate Clinical Experience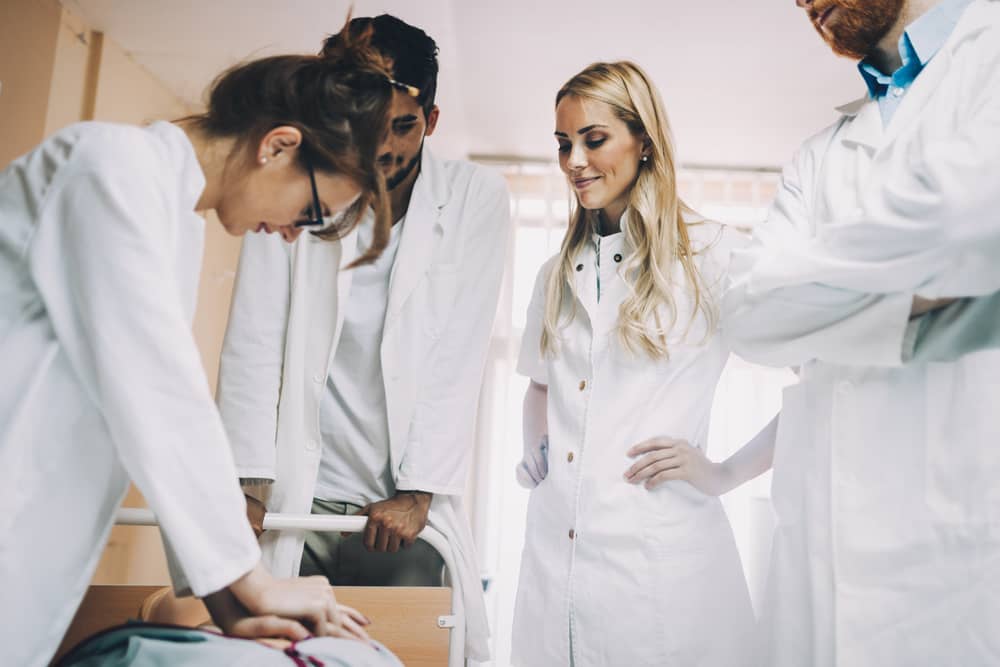 As indicated earlier, extra skills make you a better fit for medical school. Clinical experience gives you hands-on training. It holds much value when it comes to your competency skills. Therefore, it'd be great to have it alongside other qualifications.
Once you decide to study medicine, go for the real-life experience even before you apply to med school. For instance, if you want to practice being a physician, seek relevant experience from a clinic in your area. It shows that you're interested in pursuing the profession. Again, any clinical setting that contributes to your skills will serve the purpose. So if an opportunity to volunteer comes up, take it. That's how you learn on the job.
3. Forget To Rest
Studying medicine can be demanding. Some students may have no time for themselves. It's best if you take time off and rest when you can. You'll also need a social life besides studying. Thus, make friends and stay away from books during weekends. It helps recharge and refresh your mind.
Conclusion
Your stay in med school relies on your readiness to take on the challenges. Unlike other student courses, medical courses require long study and research hours. It's essential to plan your time well and be thorough in your study routines. Most importantly, explore several avenues that help boost your experience. It goes a long way in helping you get admitted to medical school.